INSTALLATION MANUAL GUIDE FOR BEGINNERS
COMMON PROBLEMS AND SOLUTONS OF ELECTRIC TAILGATE
Most of the problems with electric tailgate lift kits are caused by improper installation and operation. The following KAIMIAO lists some common problems and solutions!!!
The control box (ECU) does not work:
The location of the electrical appliance is incorrect or not plugged in properly.
The fuse is burned out (the fuse on the electrical appliance and the fuse on the control box)
The ground wire is not connected properly, causing a bad circuit.
The door lock detection wire is not connected well or not connected properly.
The car battery is insufficient.
The control box is damaged.
Electric tailgate lift kit is not closed properly and the tailgate is not completely closed.
The left and right brackets are installed reversely or the bracket fixing screws are not replaced with our screws.
The waterproof rubber strip of the tailgate, the interior trim panel are not installed, and the electric strut connecting wire is not installed.
The lock ring are not installed properly (the original car base nut of some cars can be moved, and the lock ring must be pushed to the front of the car to fix it.)
Did not lower the plastic block on the tailgate.
The gap and level of the original tailgate of the each car are different. You must see it clearly before installing, otherwise it may be uneven after installing the electric tailgate lift kits.
If the secondary lock cannot be locked, lock the original car lock first. And then cut the buffer block on the lock hook flat (make the semicircle on the lock hook a circle),
When the electric suction does not work:
Our "door lock detection line" (white) is not connected properly (refer to the installation instructions for details)
The connection line of the electric suction box is not connected properly
The fuse of the original car is broken (the original car door lock detection line did not provide the status to our control box, which caused the electric suction box to not work)
The cable is stuck or the bending angle is too small (the bending angle cannot be less than 60 degrees), resulting in the cable unable to move
Broken cable, broken electric suction box, broken control box
The tailgate switch detection wire is not connected properly (grounded)
The front button or back button is stuck
The strut does not work or work Intermittently:
The connecting wire of the strut is not inserted properly, and the Hall wire is in poor contact
Our "door lock detection line" (white) is not connected properly (refer to the installation instructions for details)
The ground wire of the control box is not connected well or the power cord is not connected well
Broken strut or control box
Electric tailgate won't open:
The car is not unlocked (most cars need to be unlocked with the remote control before the tailgate can be opened, the same is true for the original car)
Our "lock detection line" (grey) or "lock drive line" (yellow) is not connected properly (refer to the installation instructions for details)
The original car's fuse is broken (the original car's lock detection line did not provide the status to our control box, causing the tailgate to fail to open)
Control box is broken
The remote control cannot open and close the tailgate:
CAN wire and door lock detection wire are not connected properly (refer to installation instructions for details)
Our "tailgate switch detection line" (purple) is not connected properly (refer to the installation instructions for details)
Bad control box, bad remote control or low battery
Install one-key window or one-key start, the remote control chip has been changed
CAN information has changed

The front button cannot open and close the tailgate:
1.Our "tailgate switch detection line" (purple) is not connected properly (refer to the installation instructions for details)
2.The front button cable is not connected properly
3.Front button is broken

Back button does not work:
The rear button cable is not connected properly
2.Our "tailgate switch detection line" (purple) is not connected properly (refer to the installation instructions for details)
3.Rear button is broken

High memory function has no effect:
The height memory position of the tailgate is not in the memory range of our control box, and there is no memory function for the position below half of the highest position of the tailgate
After high memory, the door needs to be closed once for initialization
The car will leak electricity after installing the car's electric tailgate:
Verify that the tailgate is locked with the second lock, and the control box is still working when only the first lock is locked, and the control box consumes a lot of power
Check whether there is leakage of other equipment in the car
Check the storage capacity of the original car battery
Control box is broken
Drop the pole:
The circlip is not in place (refer to the installation instructions for details)
Circlip deformation (refer to installation instructions for details)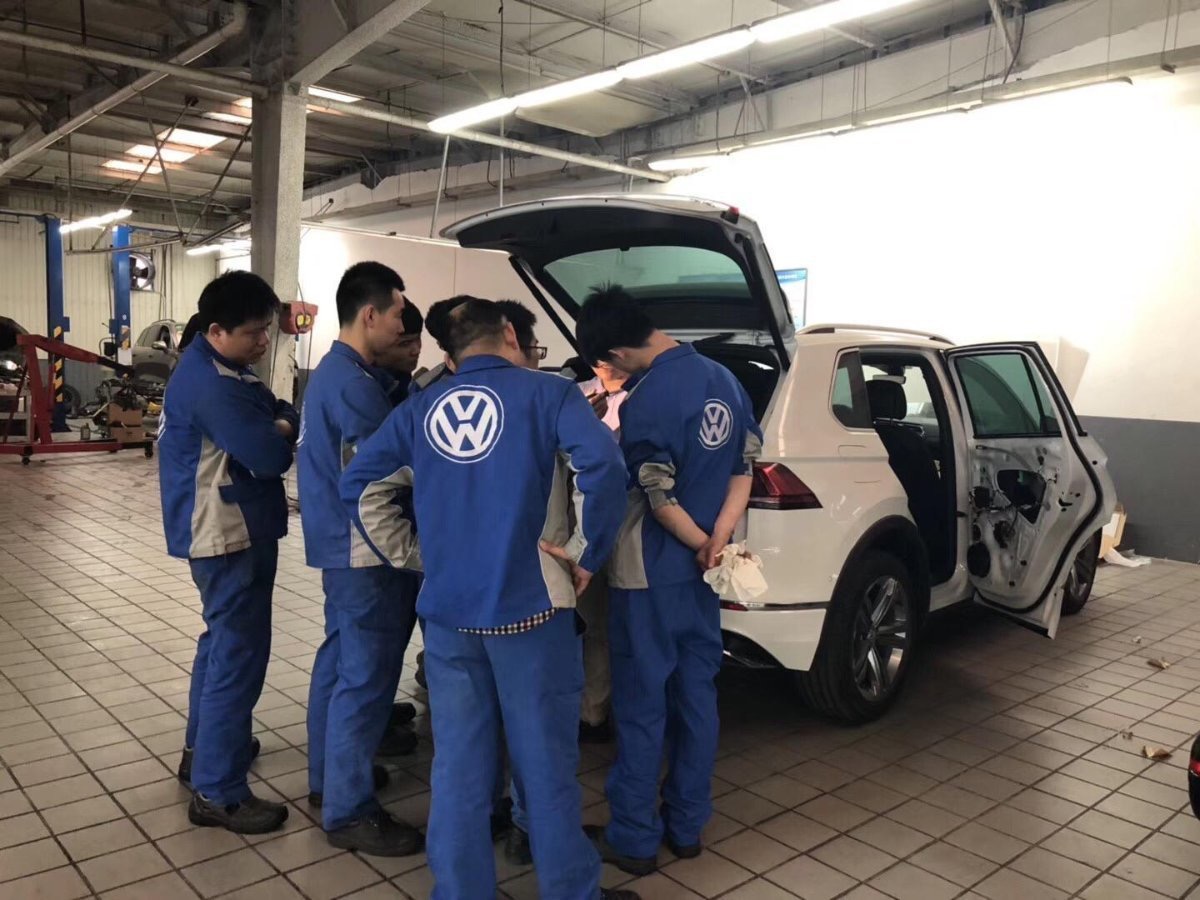 Welcome to contact us to get more details:
WhatsApp: +8613423189468
Wechat: 13423189468
E-mail: info@kaimiao-group.com
Alibaba: kaimiao.en.alibaba.com
Website: www.kmautospace.com