Do We Really Need Electric Tailgate?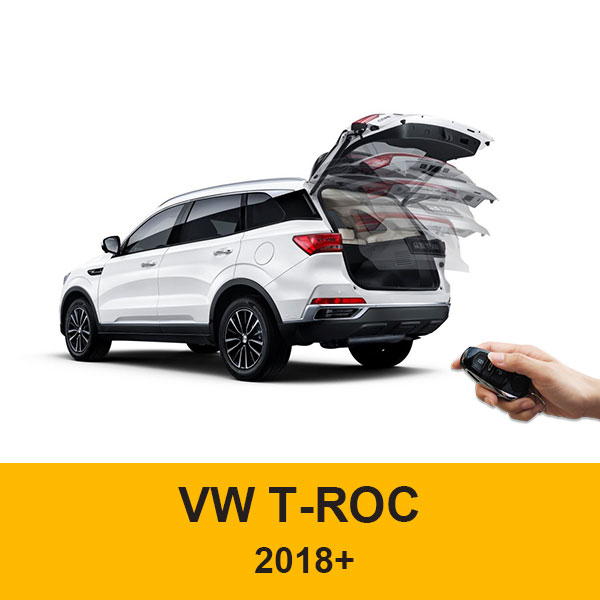 Somebody will think it's a "waste of money". But I think it is wrong about the electric tailgate. My friend and I were using our electric tailgate automatically close. "Just something else to go wrong". Somebody said. "How much effort is it to close a boot-lid anyway?

I can see his point. When you're used to doing something, having it automated can often seem rather pointless. This is especially so when the automation has disadvantages such as extra complexity and weight, and in the case of a tailgate, you can slam it shut faster than the motors can. But it's still wrong, and history is our ever-reliable guide as to why.

Inventions like electric tailgates are a bit different because you think they're pointless – and I must admit I was a bit skeptical – but in fact, many of them are genuinely useful. On a rainy, cold weekend, you are going outside in the forest, and you carry many things in your hands. You just need to push a tailgate button open the boot-lid. During your running, you can operate at the same time. This prevents you from having to put down your hands in heavy rain and then open the boot-lid. Oh! During this operation, you are already wet.

So the point of this little tale – there may be some weird and wonderful feature you sneer at, but there's a very good chance it's actually going to be useful so when you're shopping for a new car don't automatically discount capabilities you haven't really used and don't think you'll "need".

Electric Tailgate Feature:
1. Remote Control
-
Press on the remote control to open/close the electric tailgate, even if your hands are busy, you do this easily
2. Button On Tail Gate
- A light tough on the button on the electric tailgate, it closes as you require.
3. Button On Driver's Seat
- When you are in the driver's seat, press the button to control the electric tailgate easily.
4. Intelligent Anti-Pinch
- While the electric tailgate is closing, once it touches the obstacles (people or things), it will bounce back automatically or stop there, so avoiding hurt you.
5. Height Memory
- The electric tailgate can memory the height, the user pulls the gate to a level she could reach, then long presses the button so the height is settled. The next time, you open it, it stays the height you set. So girls never are afraid that it will be too high for you to reach.
6. Foot Sense System (Optional)
The foot sense feature is a kind of smart trunk sensor system. Open/Close the trunk automatically by judging the amplitude, frequency, and phase parameter of Doppler produced when the foot gets close and away from the sensor.
To thank you again for taking time out of your busy schedule to read. We sincerely invite you to participate in our paid questionnaire activity, as long as you click on our activity link to fill in the questionnaire, you can get a 20$ coupon to purchase electric talgate, electric suction door (car door soft close) and electric running board products: https://28jcje4aa12.typeform.com/to/osmzR0Sy?typeform-source=www.kmautospace.com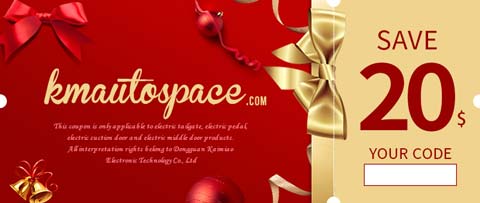 Welcome to contact us to get more details:
WhatsApp: +8613423189468
Wechat: 13423189468
E-mail: info@kaimiao-group.com
Alibaba: kaimiao.en.alibaba.com
Website: www.powertailgateliftkits.com / www.kmautospace.com